Board recognizes Frank Nelson for board service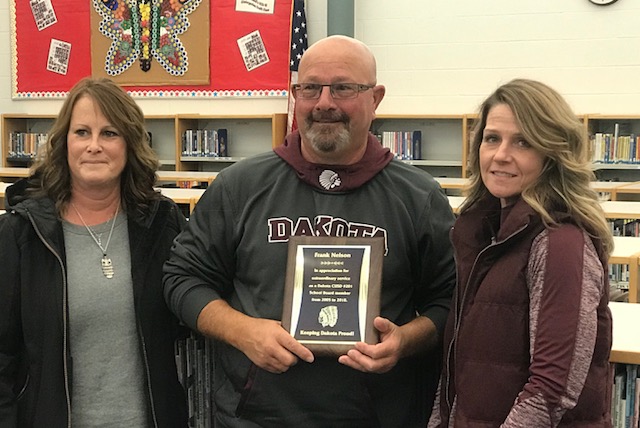 At its regularly scheduled board meeting on October 16th, the Dakota School Board recognized Frank Nelson for his years of service as a school board member. Mr. Nelson served from 2005 through 2018 and was elected to four terms. He resigned from the board in June.
Board President, Colette Binger, remarked, "Frank provided sound, level-headed judgment on the board and was a very stabilizing influence on the board during all of his years of service. He will be greatly missed." Also acknowledged was Mr. Nelson's wife, Brenda, who provided meaningful support to him while he was on the board. Mr. Nelson was provided a plaque in honor of his significant contributions the Dakota CUSD #201.
Pictured is Frank Nelson, his wife Brenda (on left) and Dakota School Board President Colette Binger.